How to batch send personalized messages
Desktop Fay can be used for email marketing. Sending a number of personalized messages at once is as simple as sending one message:
Select "Email | New message..." menu command;
Click "To single address" and change it to "To mailing list". Select one of your mailing lists.
To personalize messages, you can use the %FirstName, %LastName, %FullName, and %Email tags in the message body.
Click "Send".
Desktop Fay will send a number of email messages, a separate message for every recipient. Tags will be replaced with recipient name, for each message individually.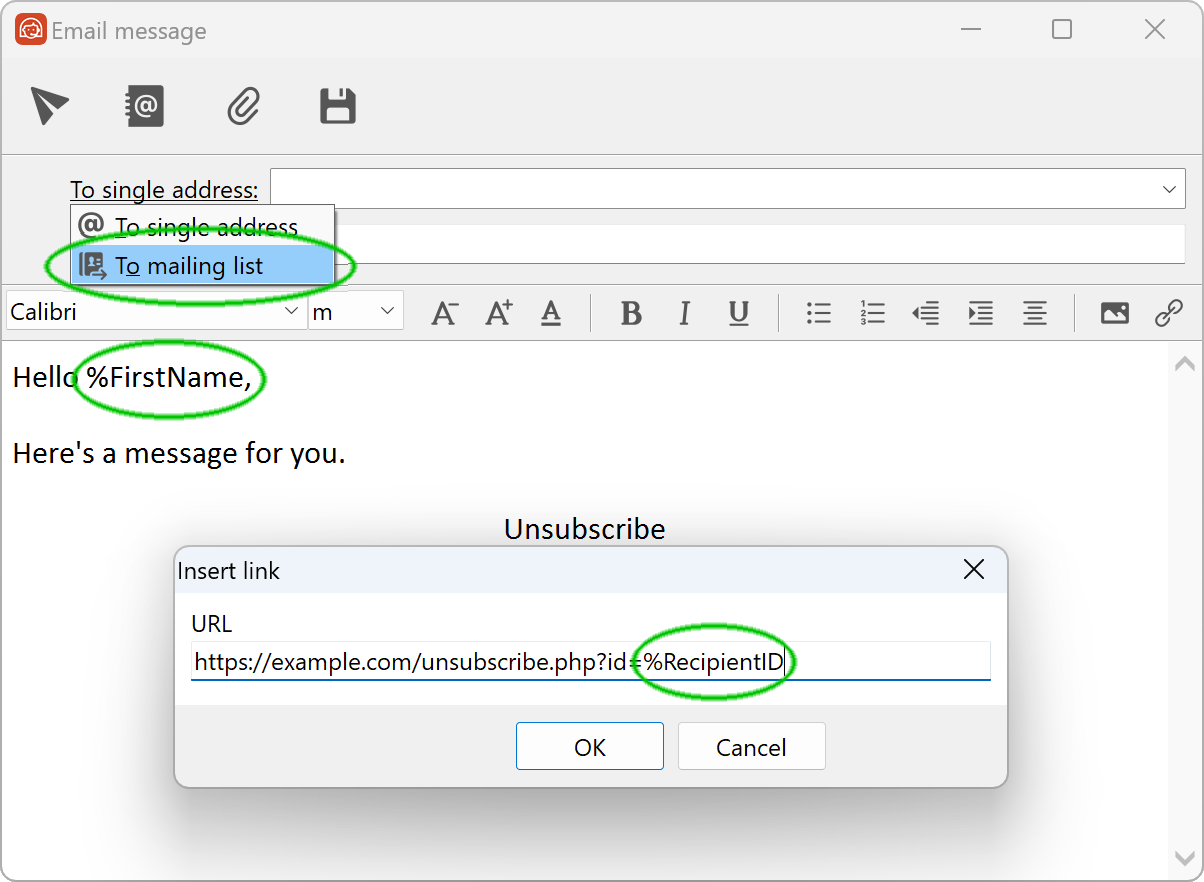 Please do not spam. Use batch mailing responsibly.